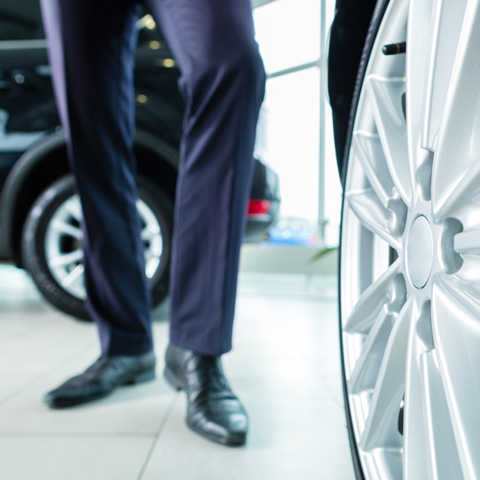 "Survival of the fittest", is the phrase that sums the basics of natural selection. It might sound cruel, but there is no sense in sugarcoating it if it's true, right? Everybody needs to evolve, improve and update to overcome and master the newest obstacles or curves on the road.
Limo Evolution
Some basic rules of nature apply when it comes to business affairs too. You're probably thinking "What's evolution's got to do with limo companies?", and rest assured no one's thinking about some transformer-like mumbo-jumbo. Although… Limo-Optimus Prime would surely be a jaw-dropping sight to be seen!
But alas, there's constant talk about active willingness to adapt to the demands and requirements of the world around you. Everyone here is on the lookout for things that can be done better, and our clients have the tendency to share this way of thinking, as well. So, when people from Limo MGM told us they are expanding their services with rides to San Francisco National Airport, LimoLabs was all for it! They have raving reviews all over the interwebs and they keep their eyes and ears always open for complaints, suggestions, and wishes of their customers, making these kinds of developments no surprise at all.
Have I Heard of MGM Before?
You absolutely have heard of Limo MGM before! They are a Sacramento based luxury transportation provider, and they've been catering to extravagant transfer needs and desires of Californians for years now. They can hook you up with the finest black cars, Hummer limos, stretch limousines and town cars this world has ever seen. Let's not even mention how amazing their party bus Sacramento offer is, okay? You've guessed it: it's everything!

If you want to make sure that your arrival to a important business meeting, wedding, restaurant, a casino is dazzling but still efficient & at affordable rates, look no further.
Limo MGM doesn't only have a fleet of the finest machines that the market has to offer, but also a team who takes magnificent care of these cars as well! All their vehicles are regularly inspected and cleaned, all in favor of winning the passengers' hearts (and trust), right? In case you already combed through their website you surely noticed that their ensemble of vehicles includes a few charter and limo buses too! So next time when your church group, sports team, school class, or any other "squad" you're part of is in need of a long distance service to Reno, Las Vegas, or even Canada if that is where the road takes you this time around.
Folks who travel for both business and pleasure know that they can rely on Limo MGM for all their rides, near and far. With one call all your transport-related worries are the thing of the past. Why? Because once you contact Limo MGM, "ain't no mountain high enough, ain't no valley low enough, ain't no river wide enough" to keep you from reaching your desired location. Super friendly customer service representatives and capable chauffeurs behind the wheel will make sure of that! Any ride arranged will be executed according to your specific needs, now also to SFO airport, if you so require.
Can I Go to Napa and Other Places With MGM?
Speaking of attending Napa Valley Wine Tours, and going to the airport or booking corporate or leisure transfers, Limo MGM is the company you want to handle your travels. When it comes to getting you (and/or your group) from point A to point B and back, they are true pros! And being the professionals they are, they seek new and enhanced ways to keep their loyal customers happy and impress new potential MGM travelers. So when the MGM team figured out that more and more people look for transfers to and from Sacramento to San Francisco Airport, they decided to officially include the above-mentioned service among their amenities. As soon as they informed us, the team at LimoLabs rolled up our sleeves, and voila: SFO Airport Transfers.

Aside from the spectacular airport transportation, there's always a range of high quality cars lined up to back up your destination, a fantastic Party Bus Sacramento, and everything else you may want in a limo ride.
It goes without saying, this is not the end of the road for these guys! Those who pursue optimal solutions know that their work is never truly done. There's always something left to tweak, adjust, change or upgrade in this challenging world of constant Limo-evolution. True professionals never stop learning, improving and trying to modify our approach in order to secure our place under the stars (and on the roads, wink wink).
In the meantime let's celebrate every step in the right direction. After all, the cheesy ones say it's not about the destination, it's about the journey. No matter what the truth is, as long as there's evolving together, everything's going to be good.