Google Maps (Google+ Local) listing presents one of the cornerstones of your SEO campaigns. Since your main goal is to rank well on Google it goes without saying that your business should be presented in its best light on Google Maps too. Excellent ranking goes hand in hand with great Google Maps section.
How Do Google Maps Help My Limo Business?
In various ways! As stated above, if you're doing well on google maps, a good local ranking is just a matter of time. Like all-things-SEO, nothing comes overnight! In order to do that it's not enough just to register your company but create a strong presence which will result in good rankings for relevant keywords and increase the number of leads for your limousine service. Hiring the nearest internet marketing agency to help you out to help you navigate is also, not a bad idea.
Here Are Some Basic Instructions to Make Your Google Maps Listing Stand Out:
Correct Data
When you enter signup page for Google Places fill out the all the necessary forms – Name, Address, Category, URL of your website, working hours and so on. Be precise with all the data you enter and keep them synchronized with data on your website. Customers appreciate having the same info in all corners of the internet, so make sure that if you change something on your website, change it on the google maps also!
Do's and Don'ts


Pin Code Verification Is a Must!
After you fill in all other fields and confirm your submission you will be asked to receive a PIN code. Enter your business address and after you receive a PIN code (it takes up to 10-15 days to arrive) enter the number and your Google Maps listing is complete. It's very important to enter PIN code because otherwise your listing won't be published. When your business listing goes live don't forget to create a quality image of your logo and upload it. You surely know a digital marketing agency which is willing to help you out in that regard, don't you?
Reviews
Use your website for the first contact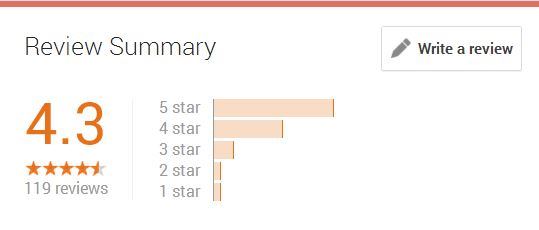 Next step is making your listing easy to be found and reviewed. That's where a good marketing team might come in handy! First part is placing the link to your Google Maps listing on your website and along with that Google +1 icon. That way all visitors from your website can see and visit your listing.
Encourage Clients to Review Your Business
Next thing you have to do is to encourage your customers to leave an honest review on your listing. You can do this through your offline or online communication with your clients and ask them to visit your page and write a review about the services you provide. Don't forget to keep your ears open for all client commentary, no matter how good or bad.
Read More: SOCIAL LISTENING: 21ST CENTURY GO-TO FOR CUSTOMER SATISFACTION
Posting & Tracking
Keep Your Google Maps "Baby" Alive
After you set up your account and start working on your reviews it is necessary to keep your account alive and updated. Post all the content related to your business: promotions, special offers, discounts, blog posts… More content is always a good thing in the search engine optimization world. More, quality, useful content that is!
Analyze your leads

The final step in promoting and managing your Google Maps listing is to analyze your efforts. Complete data about your keyword rankings and visitors can be viewed under Insights tab within your Google Places Dashboard.
Or, you can always rely on your favorite SEO company nearby to handle all those things for you! In LimoLabs you'll find a trusted ally when it comes to your rankings and position of your website online. Choose us our SEO specialists to lead the way and you'll never regret it.