The Other Limo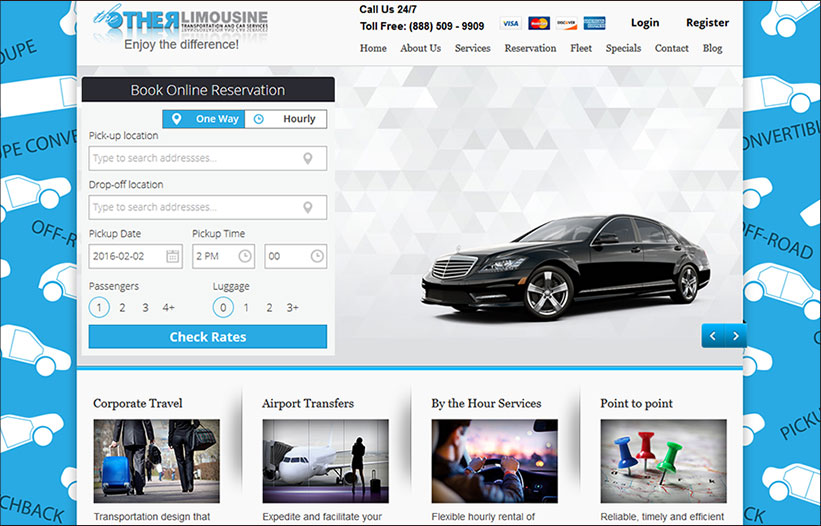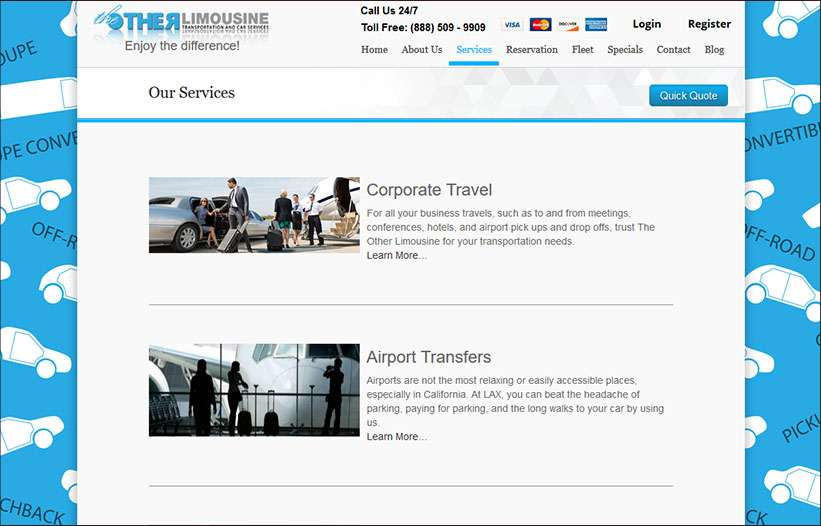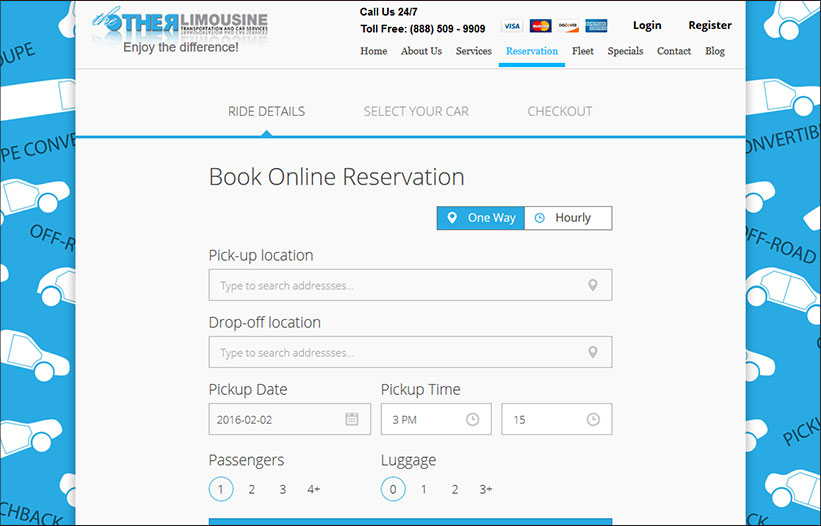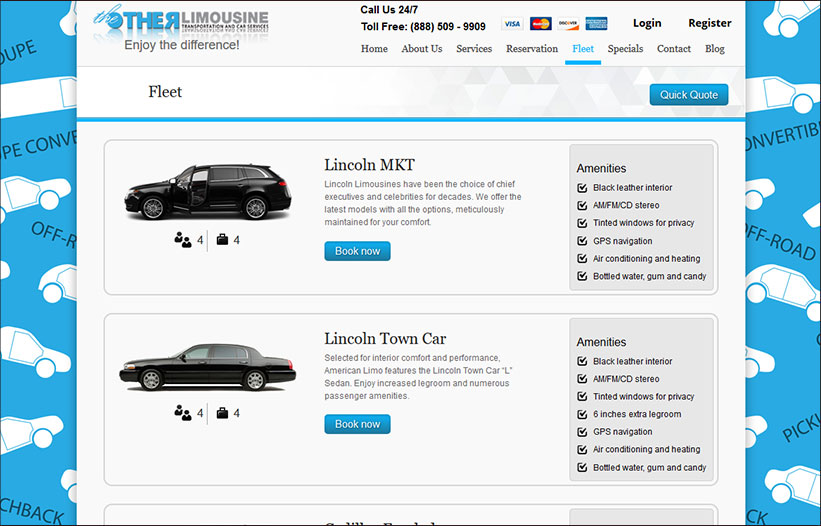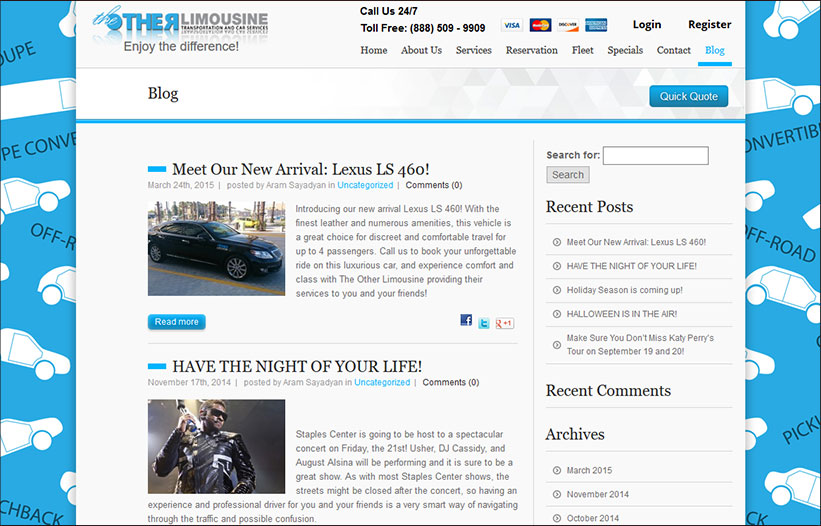 Showcase your vehicles in an elegant manner. People can see the picture, passenger and luggage info, brief description and bulleted features, as well as a booking button.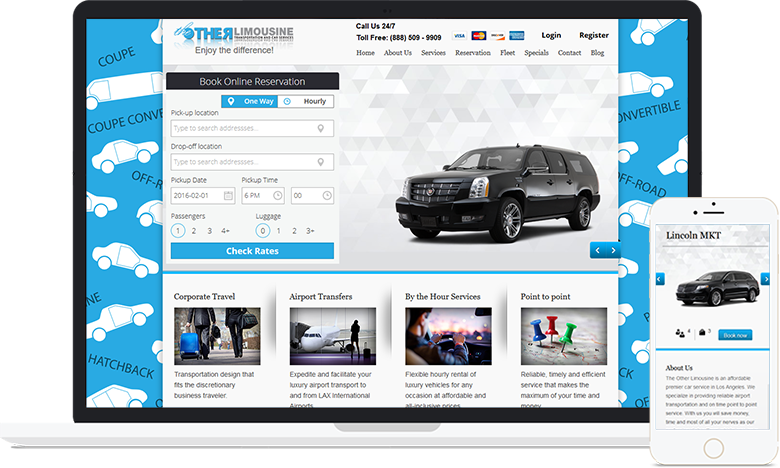 Desktop To Mobile & Everything In Between
100% Responsive
Our templates are absolutely optimized for all devices and screen sizes. Content is displayed in such manner that it's viewing is always completely optimal depending on the screen resolution.
Booking a ride should be easy.
The first thing people will see on your website is the nifty booking widget. It's very simple to use, and users can check live rates or make a reservation in just a couple of clicks.
Live Rates
Easy Booking Process
Choose a Vehicle Type
Superb User Experience
Intuitive and User-friendly
Pick-up and Drop-off Location