Driven Miami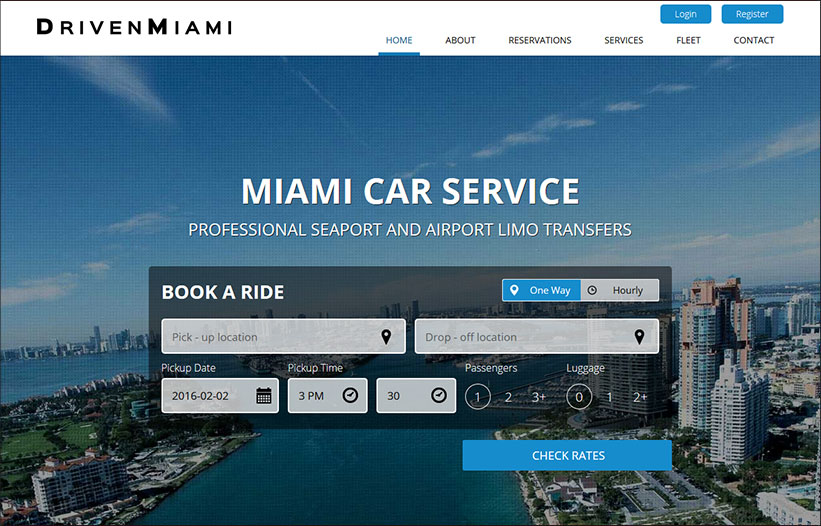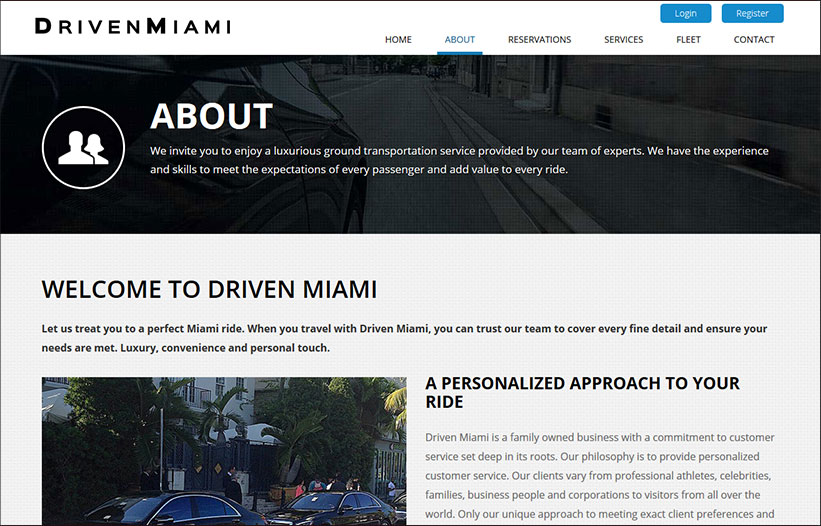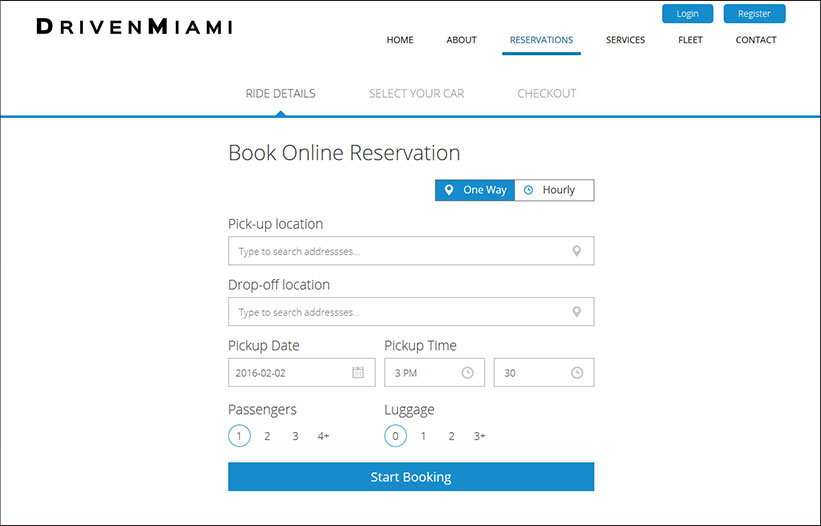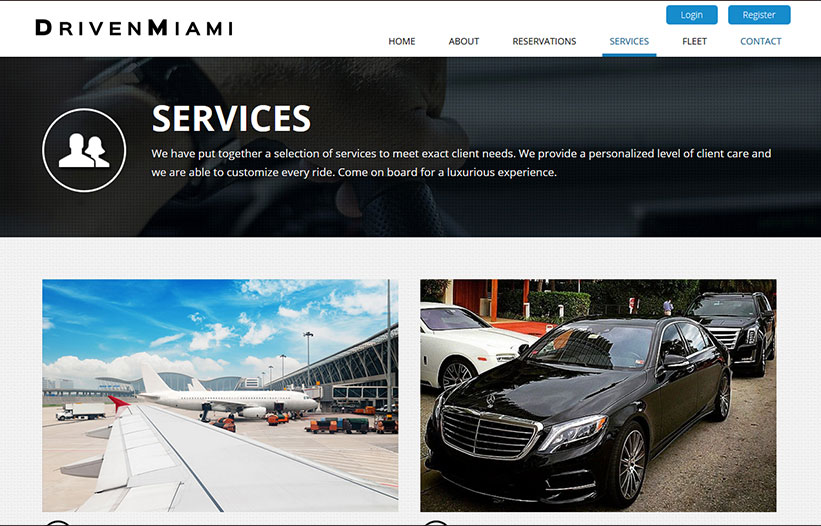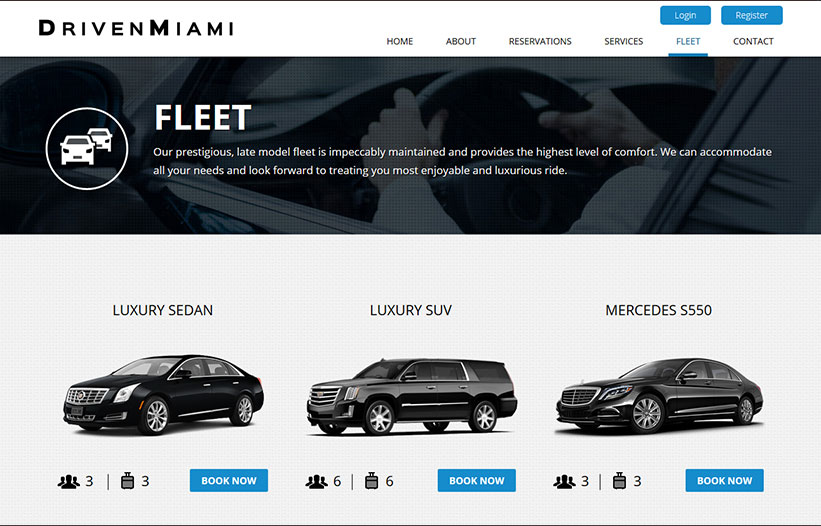 First thing users see is the easy booking widget embedded into a large visual. Large header floats on top at all times, and content areas provide enough space for texts - which is great for SEO. There can be plenty of pages inserted into the second navigation level.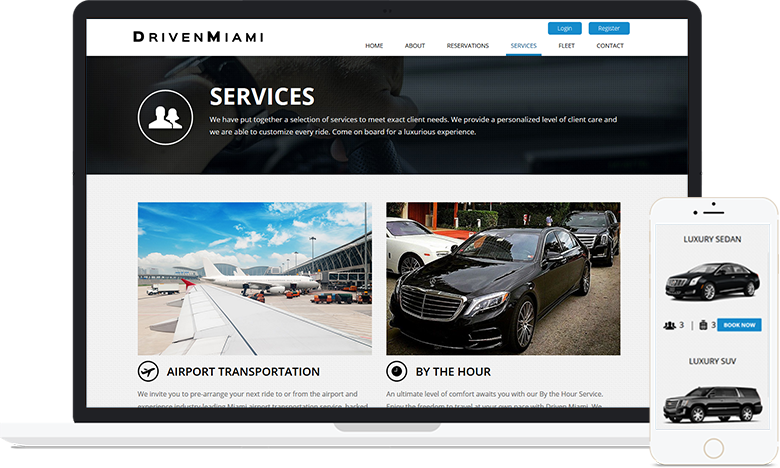 Desktop To Mobile & Everything In Between
100% Responsive
This template is 100% optimized for viewing on all devices. That means that the content will be distributed according to the screen size, so that it's placed in coherent and easy to read blocks. Whether the website visitors are using desktop, laptop, mobile or tablet devices, they will be able to access your page.
Booking a ride should be easy.
It's important to make the booking process as easy as possible, so that website visitors will be inclined to book a ride, or at least check your rates.
Live Rates
Easy Booking Process
Choose a Vehicle Type
Superb User Experience
Intuitive and User-friendly
Pick-up and Drop-off Location