La Jolla Transport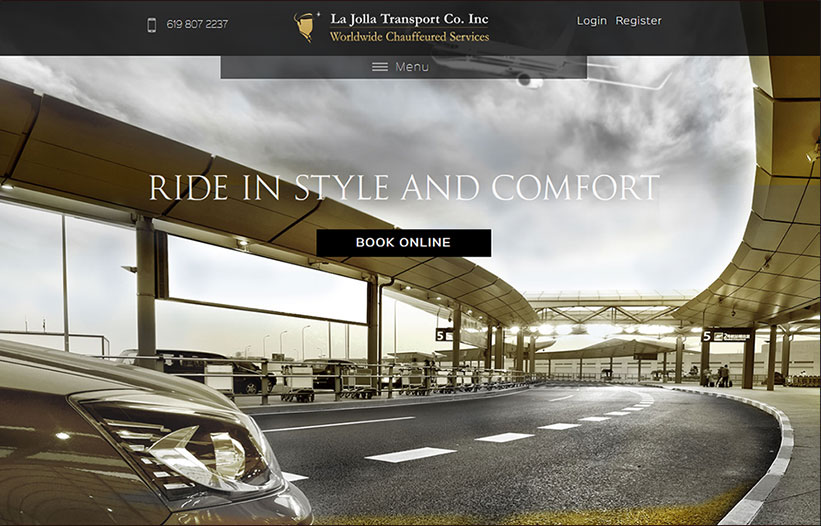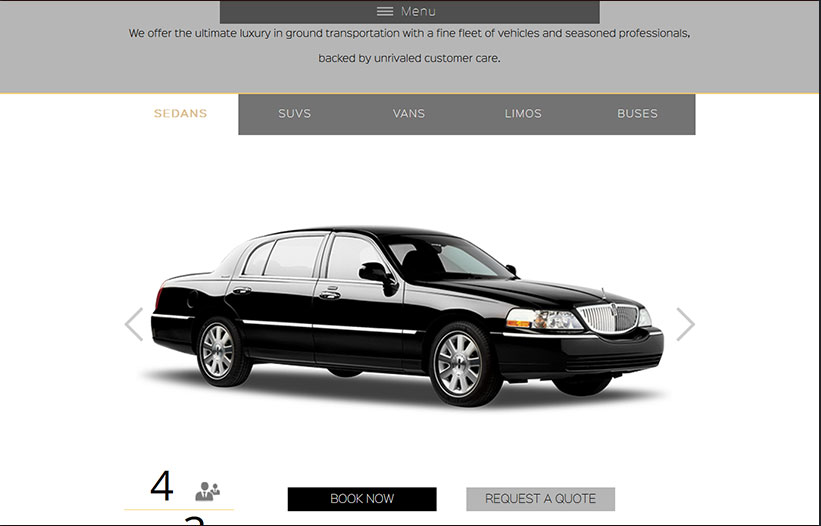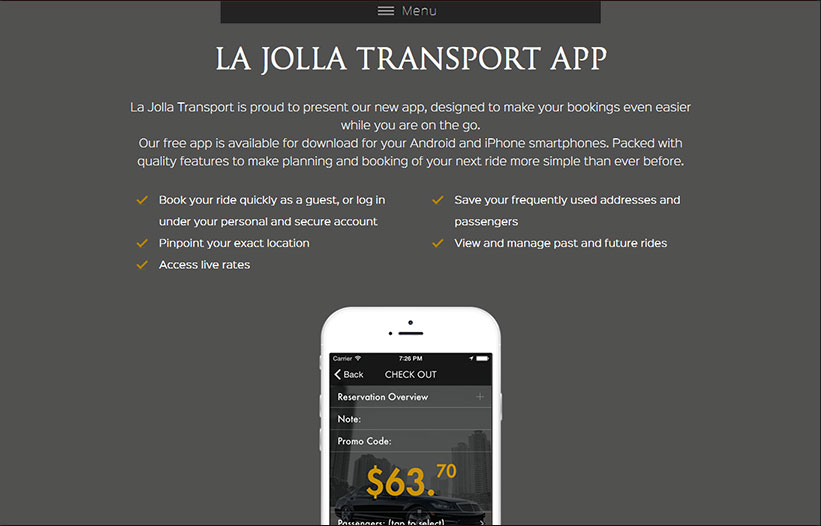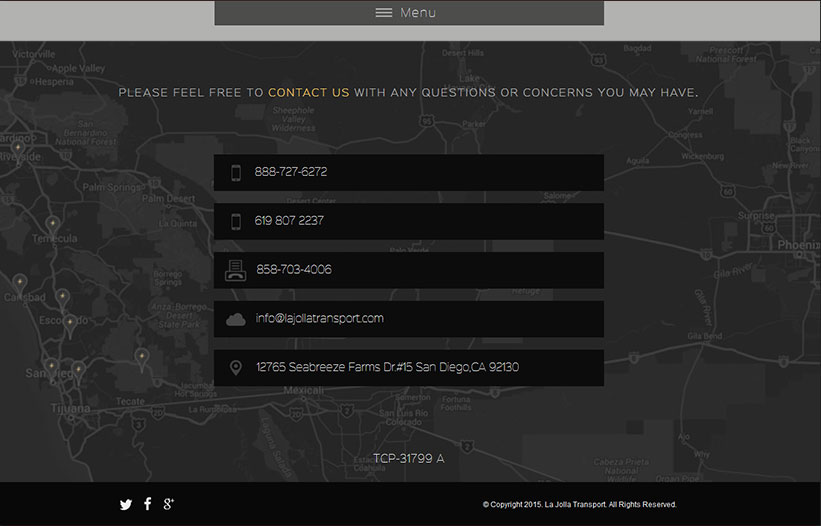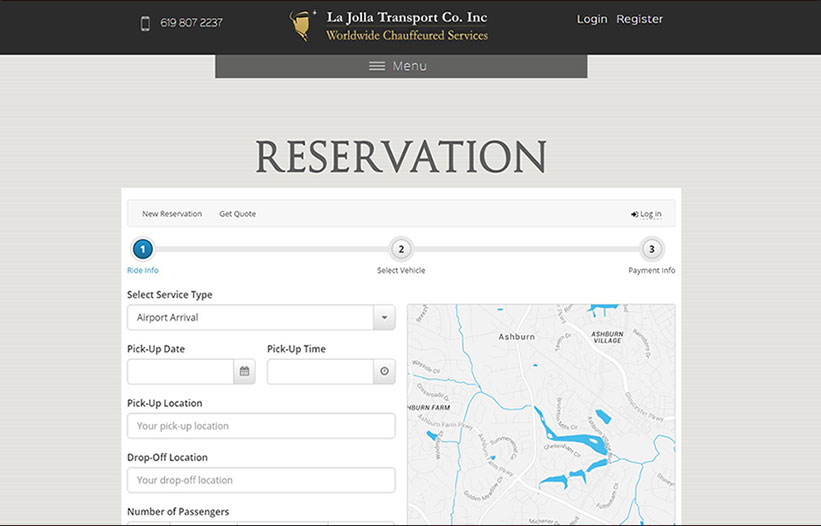 Website visitors can check out your vehicles straight from the homepage, using the tabs, or they can visit a dedicated Fleet page. In both ways they will be greeted with large visuals and passenger and luggage info.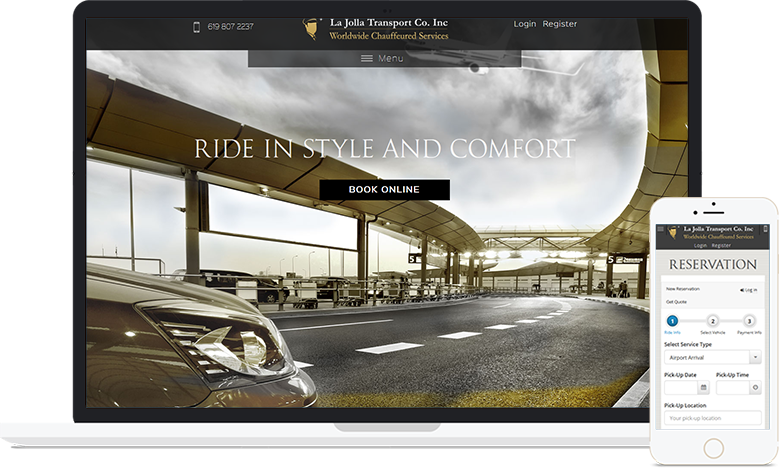 Desktop To Mobile & Everything In Between
100% Responsive
Template is fully optimized and it's accessible on all devices, no matter the screen size. Users can view its content on mobile, tablet, laptop, desktop, you name it.
Booking a ride should be easy.
Booking is very simple and all calls to action lead users to check your rates and book a ride. It only takes a few clicks to make a reservation.
Live Rates
Easy Booking Process
Choose a Vehicle Type
Superb User Experience
Intuitive and User-friendly
Pick-up and Drop-off Location