Minneapolis Airport Car Service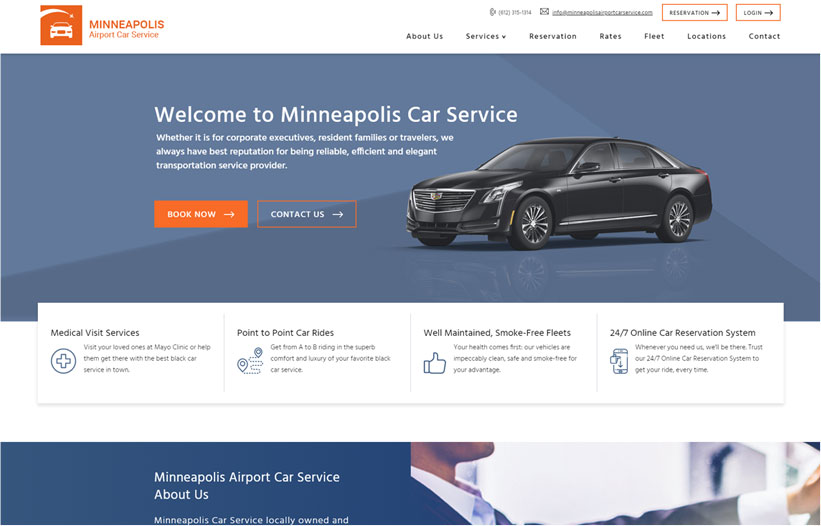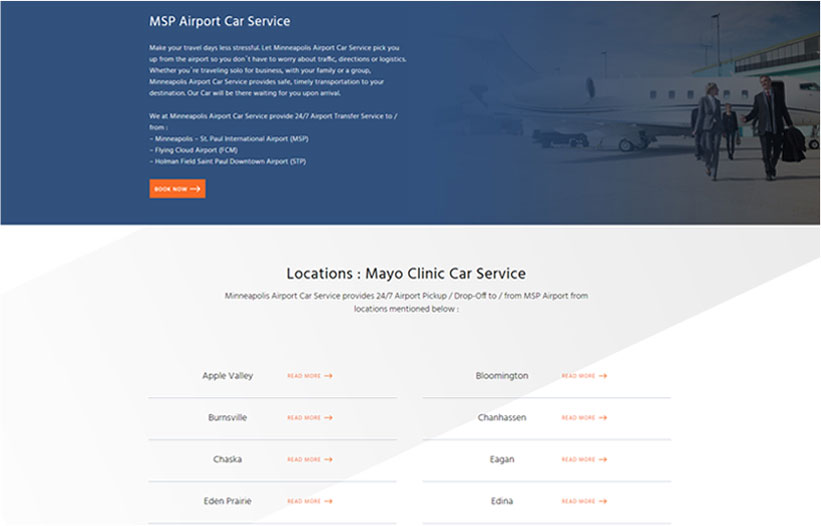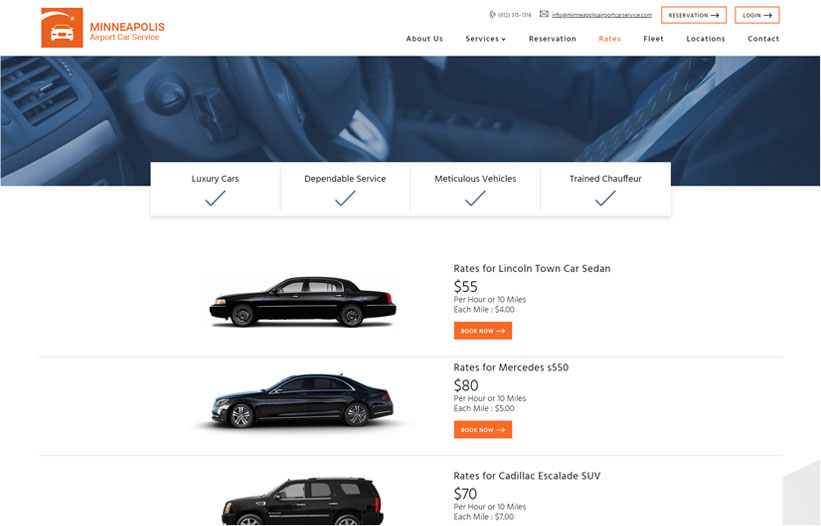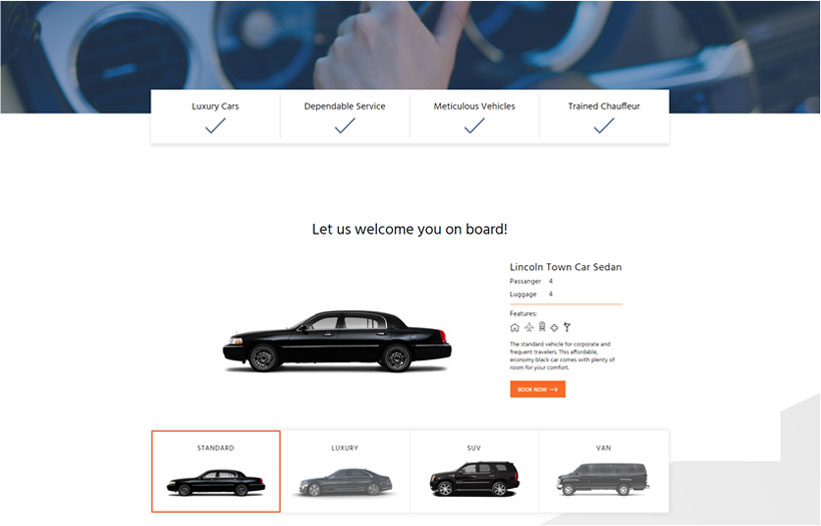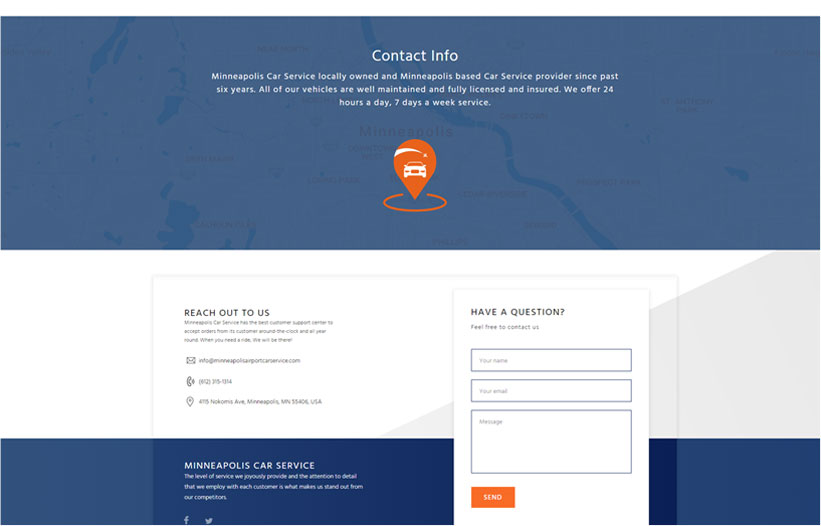 Showcase your cars and passenger and luggage ratio, testimonials, and calls to action. Website users can proceed to booking straight from the Fleet page.
Desktop To Mobile & Everything In Between
100% Responsive
No matter what's the users' screen size, they will be able to access and view the contents of your website. It is scalable, so that they can read and see all graphic elements on both mobile and desktop devices. The content blocks are distributed in coherent and easy to consume units.
Booking a ride should be easy.
Booking Engine is prominently placed on the homepage so that users can see it (and use it) as soon as they land on the page. They can check the live rates and place a reservation with just a few simple clicks.
LIVE RATES
EASY BOOKING PROCESS
CHOOSE A VEHICLE TYPE
SUPERB USER EXPERIENCE
INTUITIVE AND USER-FRIENDLY
PICK-UP AND DROP-OFF LOCATION