Boston Elite Coach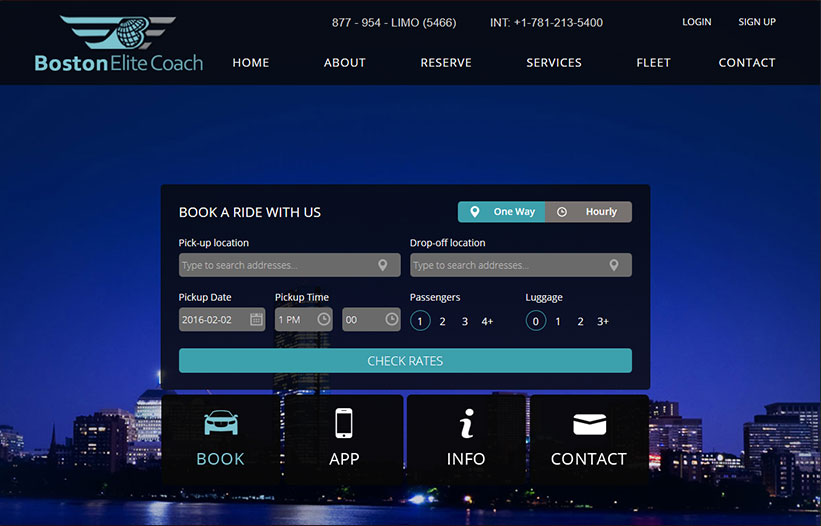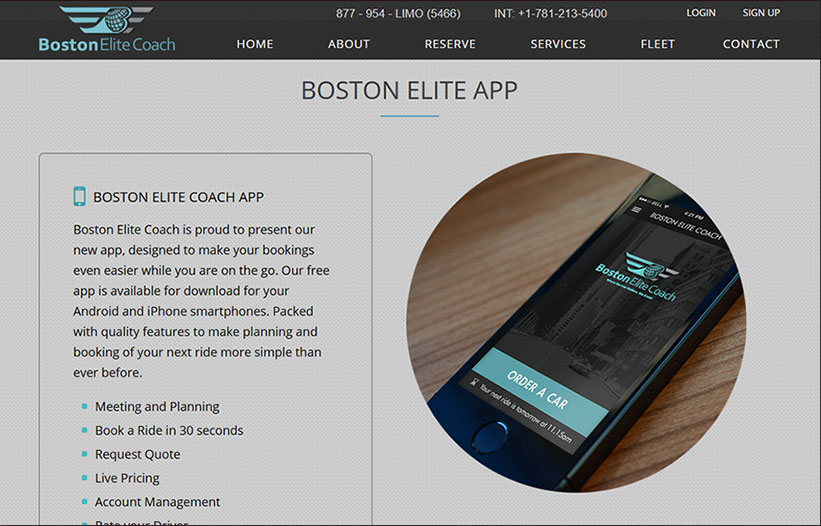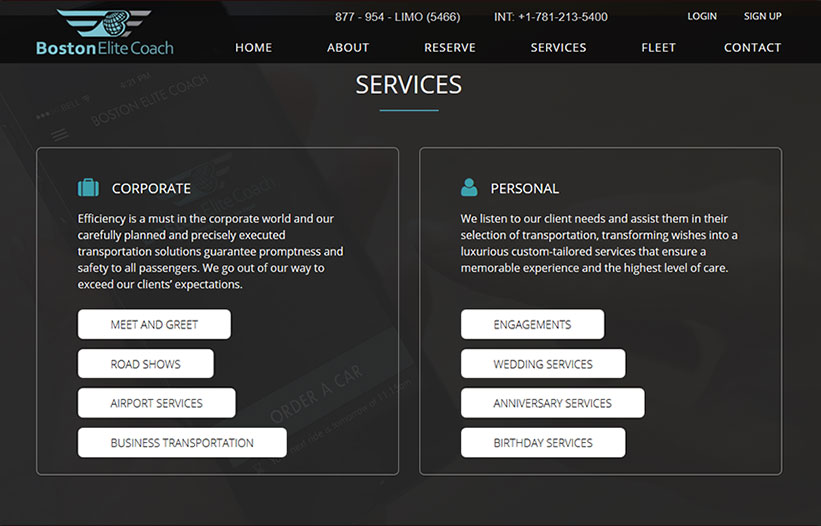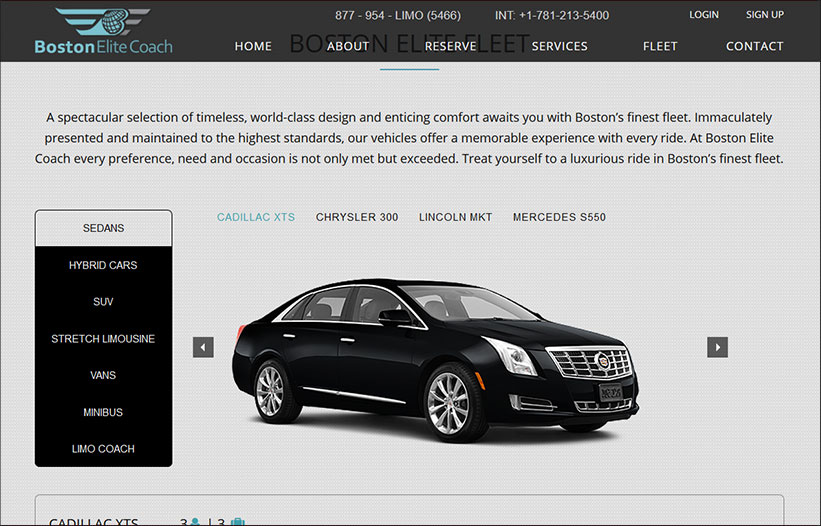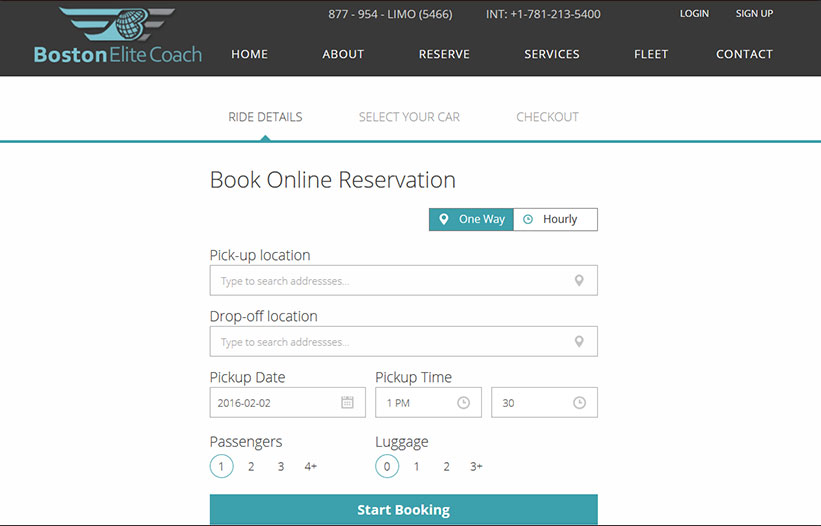 Large, captivating buttons on the homepage clearly invite users to perform an action - either to proceed immediately to booking, to check out your branded limo, taxi and car app, read more about your services, and more.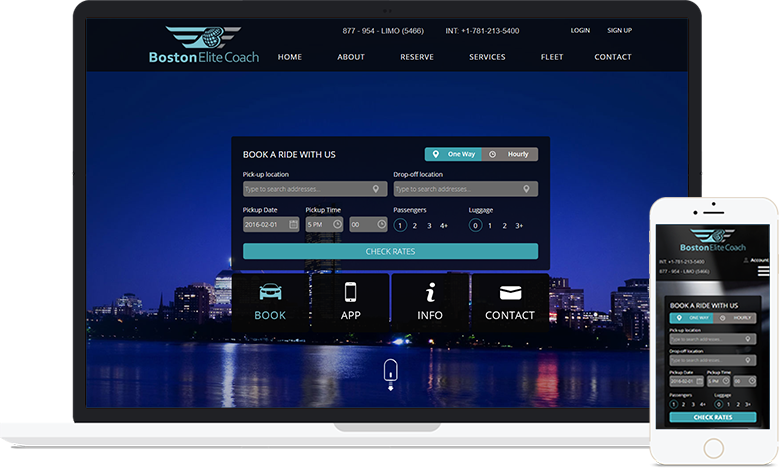 Desktop To Mobile & Everything In Between
100% Responsive
Your website needs to be optimized for all screen sizes so that your users can access it by using any available device. That practically means that the content will be arranged in comprehensible blocks depending on the device they are displayed on, ensuring always the most optimal viewing.
Elegant Booking widget
Booking immediately opens up a widget that's very easy to use. Your users can check live rates, select different types of vehicle, and order a ride in just a few clicks.
Live Rates
Easy Booking Process
Choose a Vehicle Type
Superb User Experience
Intuitive and User-friendly
Pick-up and Drop-off Location