Punta Cana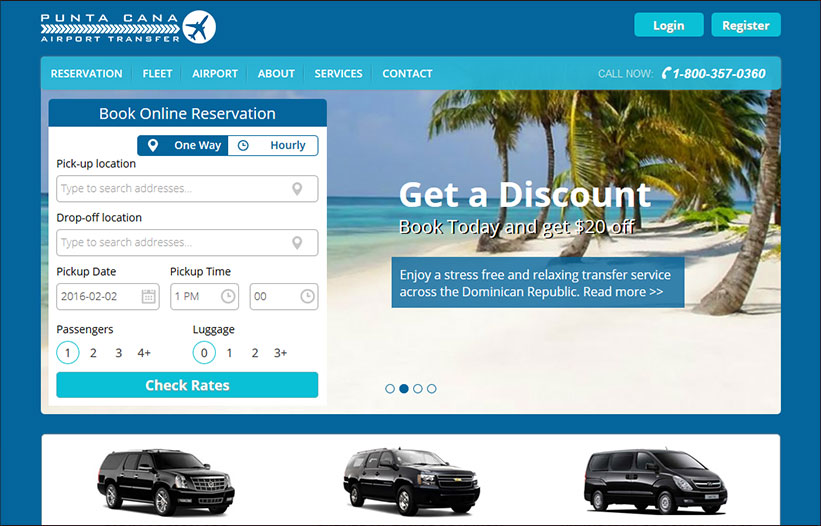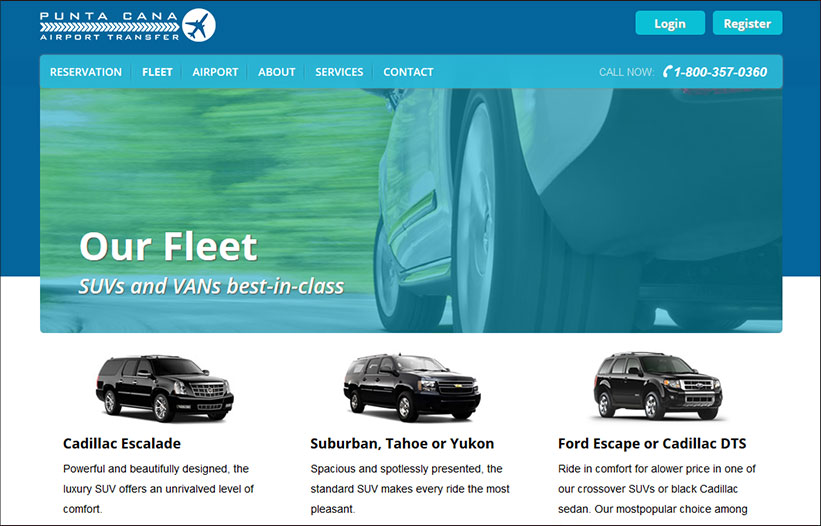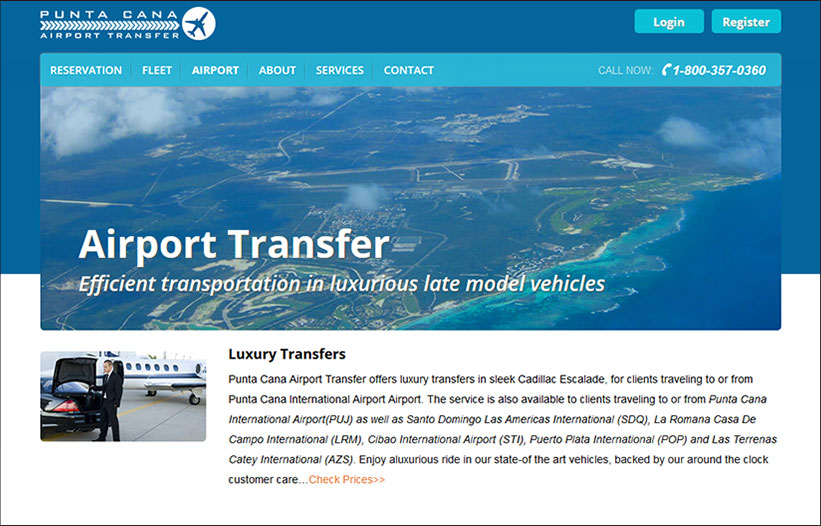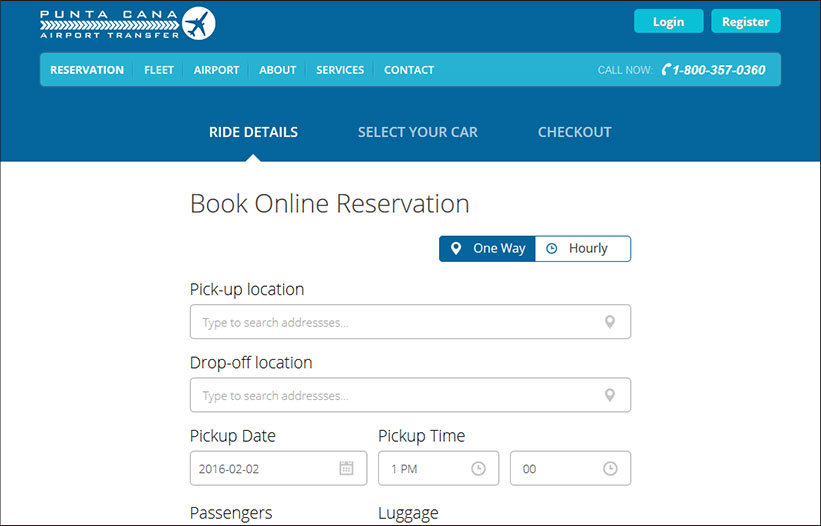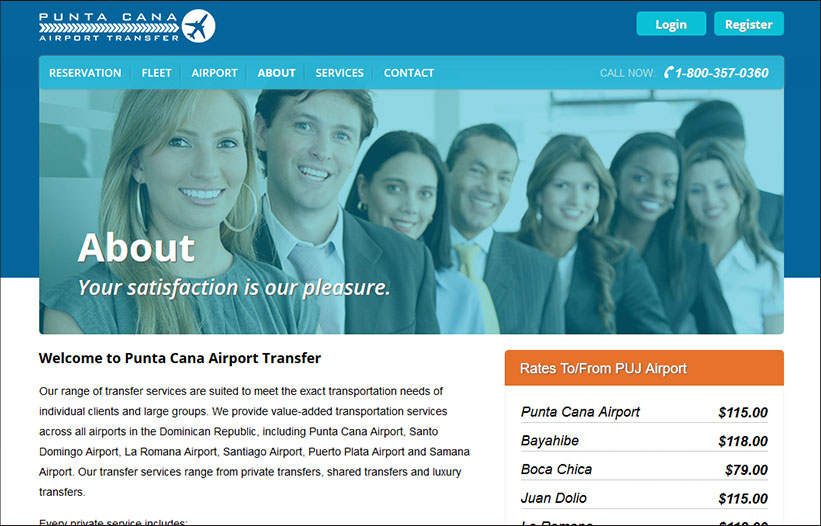 Showcase your vehicles on the home page and on the dedicated fleet page. Car models will stand out, and there is a clearly outlined number of passengers they can accommodate, together with their luggage.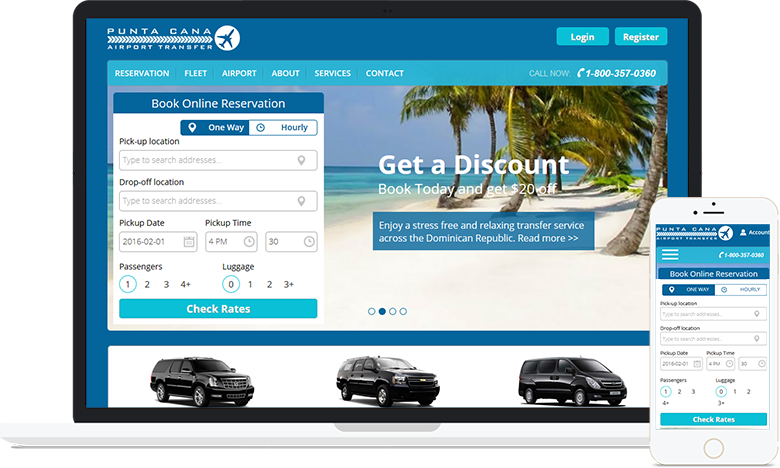 Desktop To Mobile & Everything In Between
100% Responsive
Your customers will be able to access your website on all devices – desktops, mobile phones, tablets, laptops. This template is perfectly optimized for all screen resolutions.
Booking a ride should be easy.
Invite website users with a clear call to action – easy booking and rate check-up widget that is predominant on the homepage, visible as soon as they land on your website.
Live Rates
Easy Booking Process
Choose a Vehicle Type
Superb User Experience
Intuitive and User-friendly
Pick-up and Drop-off Location