Atlanta Limousine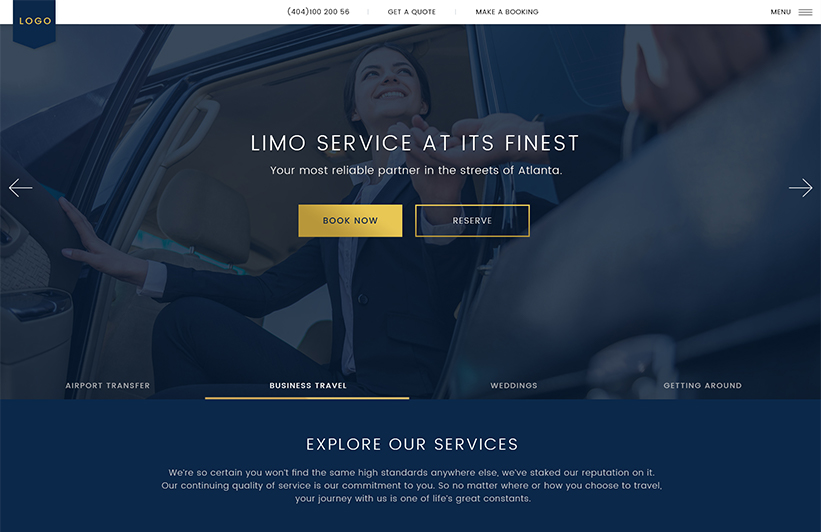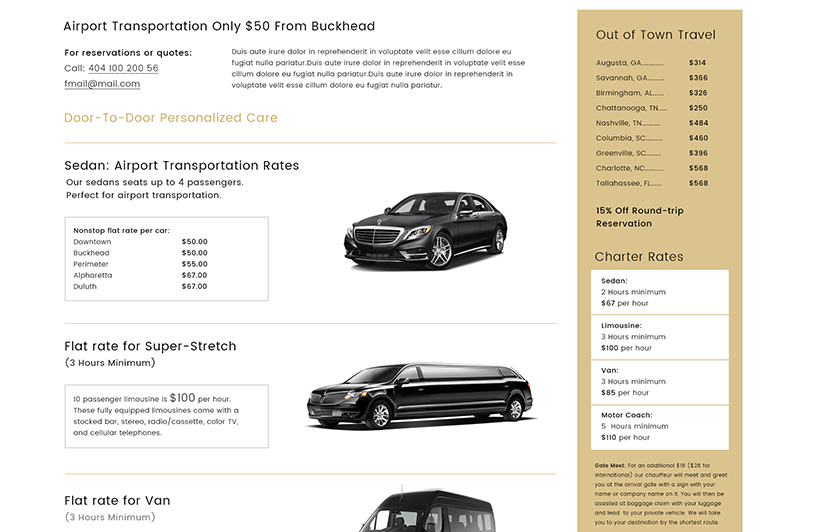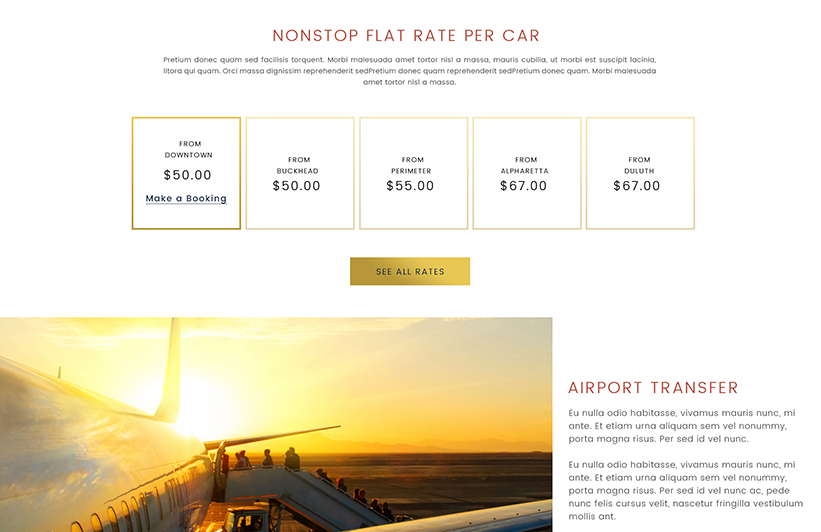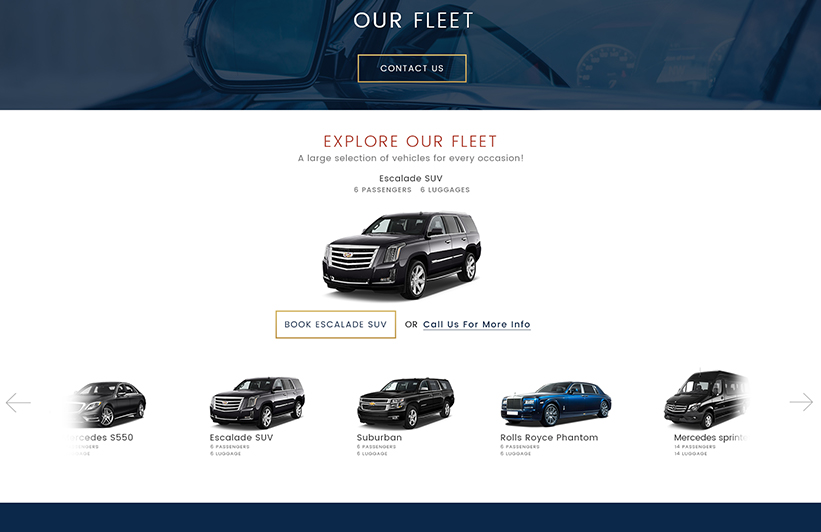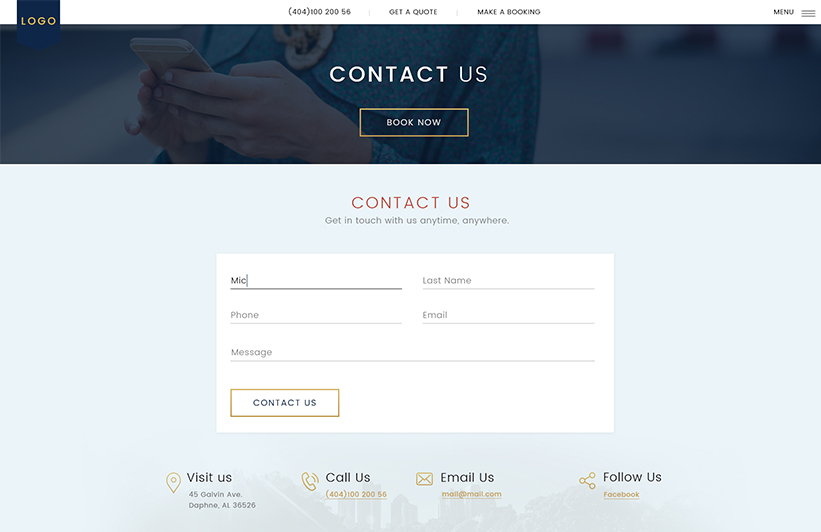 Very clean template, intuitive, and easy to use. There is plenty of space for textual content, as well as pictures, sliders, added features like testimonials, inquiry forms, request a quote and more. Since it's highly customizable, LimoLabs SEO marketing company near me will arrange everything in accordance with your brand colors and preferences.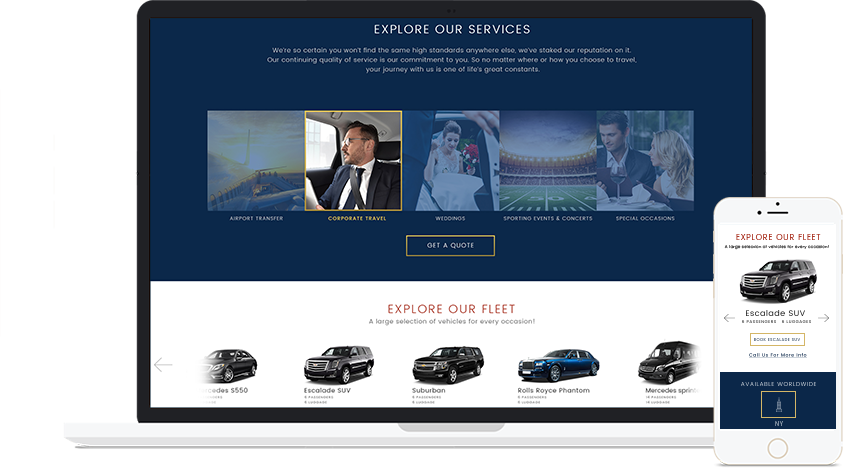 Desktop To Mobile & Everything In Between
100% Responsive
Depending on the device it is viewed (and its screen size), this template is scalable, just like all LimoLabs templates are. That means that your content is shown in the optimum way to grab attention if you choose our SEO marketing agency near me to handle your web-design. The text and pictures are for all screen sizes and devices, whether tablet, mobile, laptop or desktop is your weapon of choice.
Booking a ride should be easy.
The booking widget isn't on the homepage, but rather has its own standalone page in the main menu, and the request a quote page, too. Both use the same booking engine, but people visiting the site appreciate both options.
Live Rates
Easy Booking Process
Choose a Vehicle Type
Superb User Experience
Intuitive and User-friendly
Pick-up and Drop-off Location